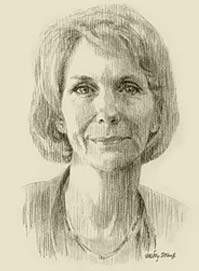 Jacalyn Scott can be reached at
jscott@wilshirescott.com


Jackie Scott was born and raised in Iowa and lived in California before moving to Texas. She obtained her undergraduate degree at Stephen F. Austin State University where she graduated with honors and was in Who's Who in American Colleges and Universities. In 1978, she graduated Magna Cum Laude from the University of Houston College of Law. While in law school she was a research editor for the law review, a member of the Order of the Barons honor society and served as an intern with the Harris County District Attorney's office in the juvenile courts.

Upon graduation she joined and became partner at a mid-size Houston firm. In 1986, she joined Gene Wilshire, Joseph J. Halbach (currently Judge of the 333rd District Court of Harris County, Texas) and Pat Dyer in forming what was then known as Wilshire Scott Halbach & Dyer P.C. There she continued her business litigation and appellate practice with an emphasis in banking, mortgage lending, private mortgage insurance and employment related controversies.

Jackie has been Board Certified by the Texas Board of Legal Specialization in Civil Trial Law from 1984 to 2009 and in Civil Appellate Law from 1987 to 2009. Jackie has authored and lectured at continuing legal education programs and is a Houston Bar and Texas State Bar Life Fellow.
In 2006, 2007, 2008 and 2009, Jackie was named a Texas Super Lawyer in the field of business litigation by the publishers of Law & Politics magazine and Texas Monthly magazine.
*Effective Fall 2009, Jackie's employment with the firm is that of limited special counsel, as she is currently a full-time special education teacher in the public schools. Jackie has therefore limited her law practice to periodic special assignments as a part time employee of the Firm.